Art, prints and more
You are searching for unique artworks and prints? Check them out in my shop and maybe #saveourplanet with it.
My motivation
I´m looking forward to do something in my life that represent me and my art. I want to do art which is able to create feelings and awarness for our fragile world. What kind of feeling doesn´t matter. If you hate my art its ok, cause creating a feeling is so much better than nothing. Our nature deserves to be treaten better and thats why i create art with environmental based issues.
💚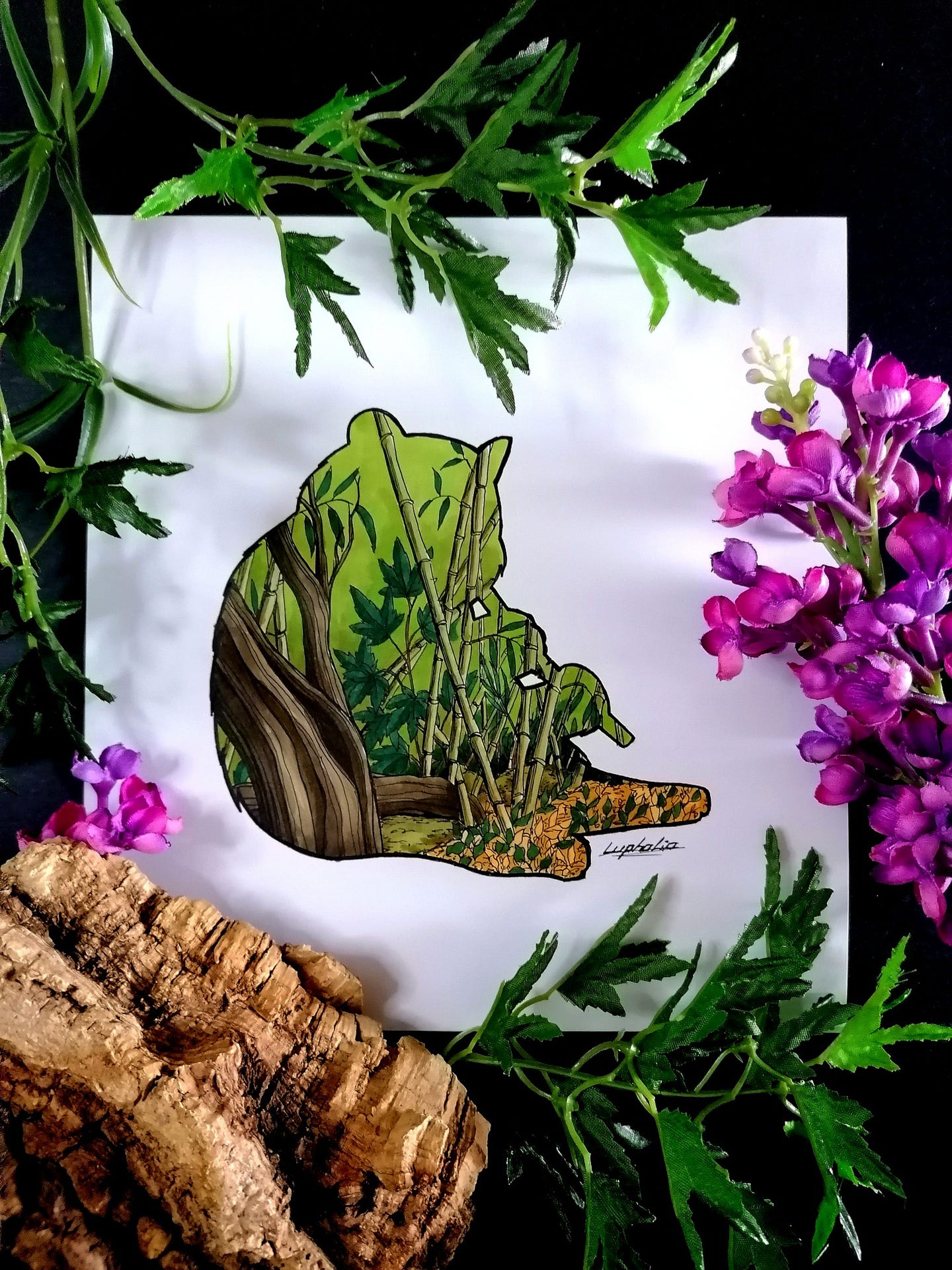 #saveourplanet
Somethimes being an artist is so much more than creating art.
That´s why i choose to become an Artivist! It means I mostly create art based on environment issues, endangered species and so much more. If you want to be a part of it, help me to #saveourplanet.
I make fantasy art, but I also want to create awareness for our animals and plants. There is no other planet for us. That's why I appreciate everything that helps to support me and my art. Buy something in my shop, donate me a Ko-fi or ask me for a special ​commission. I am happy for each kind of support.
Hi it´s me :D

Name:
Luphalia or Jenny Albrecht
(artbyluphalia on social media)
Abschluss / Graduation:
Bachelor of Fine Arts
2012 - 2016 Bauhaus Universität Weimar

Master of Arts
2016 - 2019 Hochschule Harz Wernigerode

Current Job
Independet Artist since 2019


You want more Informations?